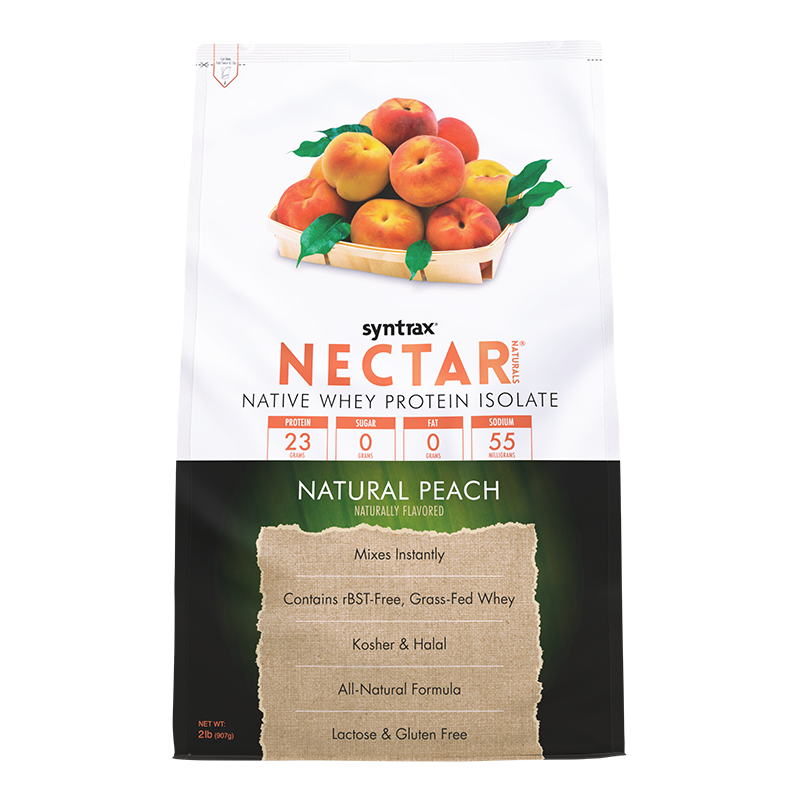  
Nectar Naturals
Whey Protein Isolate
Mixes Instantly
Zero Sugar; Zero Fat
Refreshing Fruit Juice & Gourmet Sweet Flavors
All-Natural Formula

Lactose and Gluten Free
Reminiscent of times gone by, Nectar® Naturals conjures images in which man and nature reside in harmony. Toiling in the field with one's own hands, cooking from scratch in the kitchen, picking and eating fruit fresh from the tree. Nectar® Naturals is the obvious, evolutionary progression of our flagship product Nectar®. Containing no artificial sweeteners, colors or flavors, Nectar® Naturals is designed for those who want only the highest-quality ingredients. Nectar® Naturals . . . from nature . . . bringing you back to nature.
To ensure that Nectar® Naturals tastes every bit as good as regular Nectar®, we reformulated and drastically improved its sweetening system. No longer is there a slight, strange aftertaste that is typical of natural sweeteners, such as stevia. Working tirelessly over the past several years, we developed a proprietary, all-natural sweetening system that equals the sweetness and tastiness of real sugar. What is missing? Only the negative health effects associated with sugar's consumption. Nectar® Naturals is now so perfect and delicious that it is available in six amazing flavors . . . Natural Fruit Punch, Natural Orange, Natural Peach, Natural Chocolate, Natural Strawberry Cream and Natural Vanilla.
Specific References
upc

810007541150
You have enough to worry about without wondering if you re-ordered your protein every month. Put your health first and your mind at ease with our new Subscribe N' Save feature that saves you time by automatically receiving your protein and/or supplements direct to your doorstep at your desired frequency! No need to re-order!
Subscribe N' Save 10%!
From
Reduction
$0.00 *
-10%
* prices without taxes
* based on the total of your subscriptions