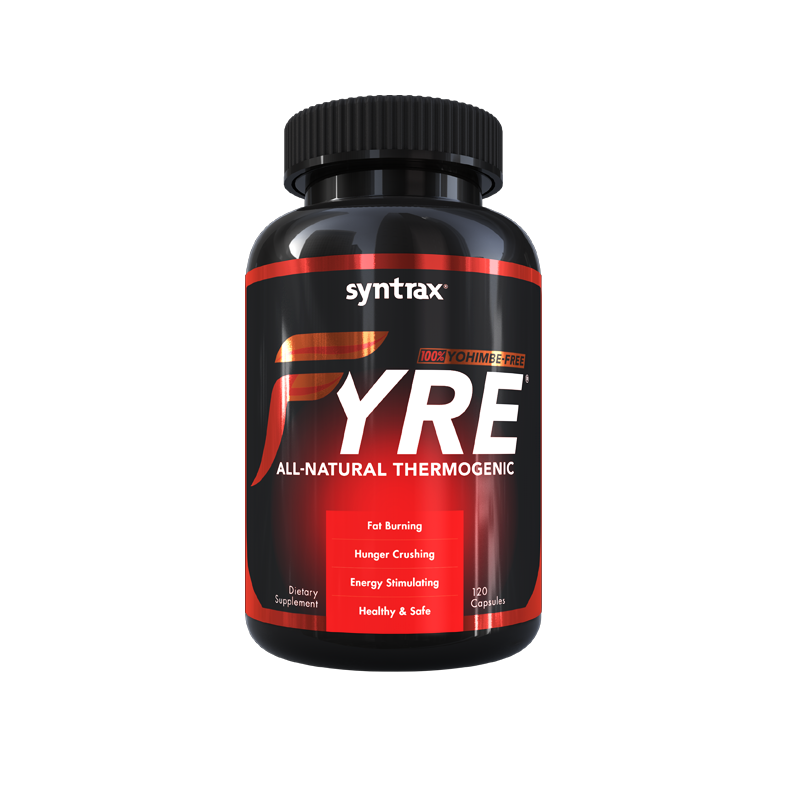  
Fyre
All-Natural Thermogenic
Fat Burning
Hunger Crushing
Energy Stimulating
Healthy & Safe
Fyre® is the premier, all-natural dietary supplement that supports your metabolism for optimal fat loss in a manner that is healthy and safe. Its effects are dramatic and noticeable. Fyre® contains nothing artificial, including ingredients, colors or additives.
Specific References
upc

810007540498
You have enough to worry about without wondering if you re-ordered your protein every month. Put your health first and your mind at ease with our new Subscribe N' Save feature that saves you time by automatically receiving your protein and/or supplements direct to your doorstep at your desired frequency! No need to re-order!
Subscribe N' Save 10%!
From
Reduction
$0.00 *
-10%
* prices without taxes
* based on the total of your subscriptions