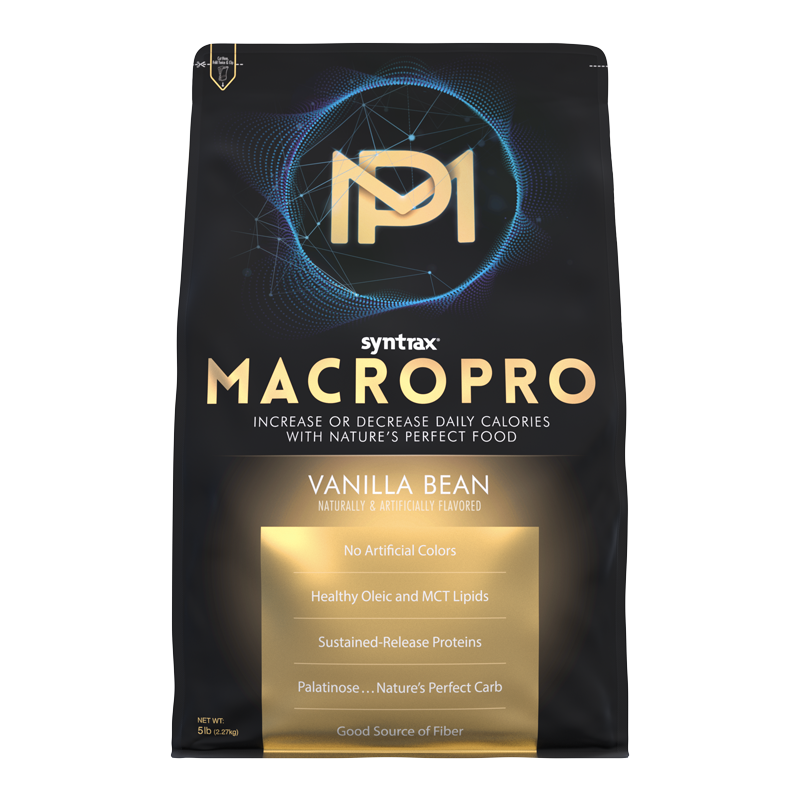  
MacroPro
Increase or decrease daily calories
with nature's perfect food
No Artificial Colors

Healthy Oleic and MCT Lipids

Sustained-Release Proteins

Palatinose…Nature's Perfect Carb

Good Source of Fiber
MacroPro is a convenient nutritional beverage engineered to be the perfect food. Due to its high-quality ingredients and optimal fat:carbohydrate:protein ratio, it is ideal for anyone looking to scientifically increase or decrease their total daily caloric intake.

Instead of containing low-quality, unhealthy lipids, such as synthetic trans fats (partially hydrogenated oils), palm kernel oil or soybean oil, Macropro is infused with high-quality, healthy lipids, such as coconut oil (medium-chain triglycerides) and high-oleic sunflower oil (think olive oil). These lean-body lipids feed the body without creating  unwanted adipose tissue or causing inflammation like low-quality oils.

Macropro also contains the healthiest proteins, such as undenatured whey protein, undenatured micellar casein, and undenatured egg albumin. Not only are these proteins superior for total-body recuperation and repair, but they excel at optimizing muscle tissue levels in calorie-deficit environments.

Finally, Macropro contains no inferior fat-inducing carbohydrates, such as maltodextrin. On the contrary, only the most advanced, healthy carbohydrates are used, such as palatinose, highly branched superdextrin and soluble corn fiber. These carbohydrates provide a stable infusion of energy and are ideal for both short and long-term replenishment of the body's glycogen stores.

Because Macropro is nearly the perfect food, it can be used in many different ways to achieve whatever goals you desire. Whether you want to be as big as possible or as thin as possible or as lean as possible, Macropro is a delicious way to look and feel better.
Specific References
upc

810007540788
You have enough to worry about without wondering if you re-ordered your protein every month. Put your health first and your mind at ease with our new Subscribe N' Save feature that saves you time by automatically receiving your protein and/or supplements direct to your doorstep at your desired frequency! No need to re-order!
Subscribe N' Save 10%!
From
Reduction
$0.00 *
-10%
* prices without taxes
* based on the total of your subscriptions