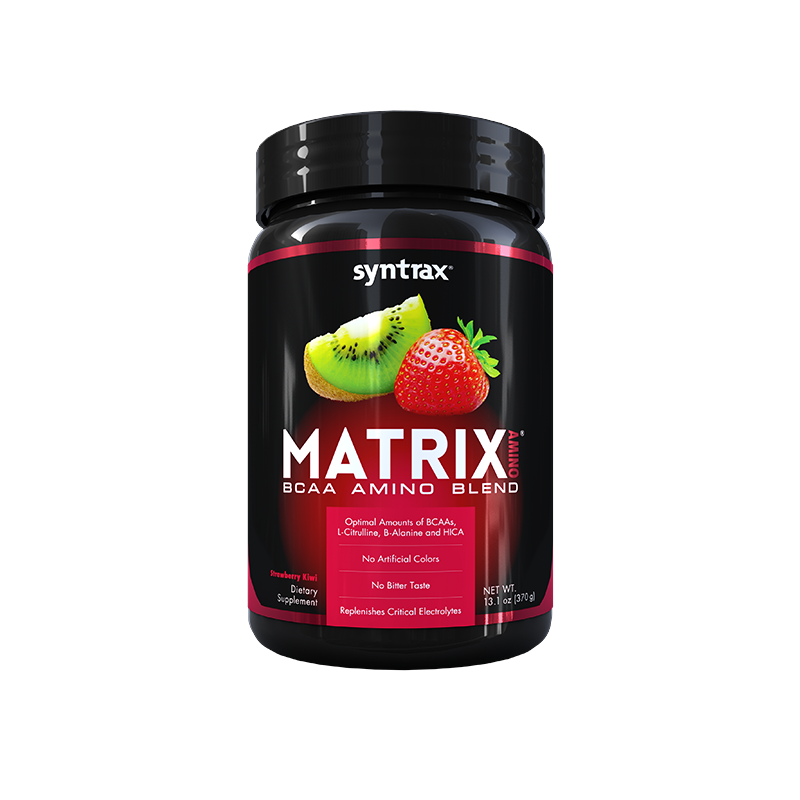  
Matrix Amino
BCAA Amino Blend
Optimal Amounts in BCAA's, L-Citrulline, B-Alanine, and HICA
No Artificial Flavors
No Bitter Taste
Replenishes Critical Electrolytes
Get a FREE bottle of SuperGLU (Ultra-Pure Glutamine) + FREE shipping w/ the purchase of Matrix Amino.
*Free SuperGLU and free shipping automatically applied to cart at checkout. Not combinable with other offers or discounts. Limit 1 per customer.

Matrix® Amino is the most comprehensive and effective amino acid supplement available to athletes. No other formula contains the high quantities and precise ratios of muscle-supporting amino acids, such as leucine, valine, isoleucine and HICA (the leucine metabolite that is 4 times as strong as leucine at only ¼ the dosage). Matrix® Amino also contains a powerful dose of citrulline and beta-alanine to maintain optimal blood flow, muscle pump, and muscular endurance during intense exercise. Finally, a healthy dose of hydration-promoting electrolytes are included to help athletes power through every workout.
Unlike other amino acid formulas that are bitter and extremely unappetizing, Matrix® Amino tastes nearly identical to pure, refreshing fruit juice…but without the sugar. Since all flavors contain only natural and healthy food colors, you never have to worry about the ill-effects of synthetic chemicals created in a lab. Each and every flavor of Matrix® Amino is a culinary work of art that is designed to make you say, "WOW"!