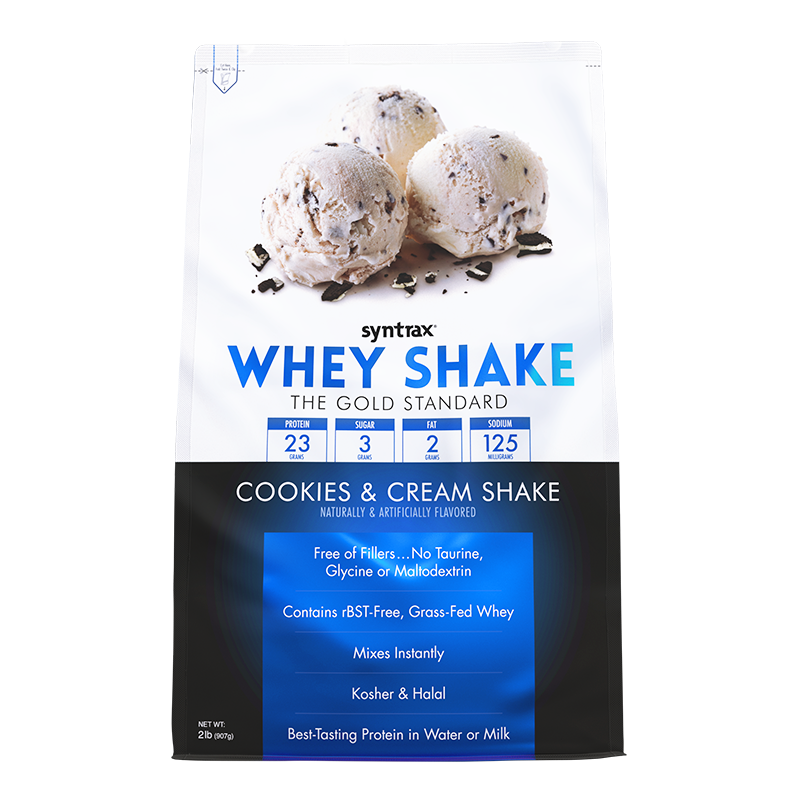  
Whey Shake
The New Gold Standard
Promina™ Whey Protein
Mixes Instantly
Smooth, Creamy Milkshake Flavors
Superior Amino Acid Profile
Free of Fillers . . . No Taurine, Glycine or Maltodextrin
Whey Shake™ is the critically acclaimed protein powder that scores top honors for highest quality and best taste. To produce such a distinguished product, we had to use the very best and most refined ingredients, such as Promina™ whey protein. Cold filtered and undenatured, Promina™ whey proteins are painstakingly tested for consistency, flavor, protein content, and mixability. To this clean tasting, delicious protein base, we added glutamine peptides and the best extracts and flavors the world has to offer. The result is a product of the highest quality . . . a product with consistently correct protein levels, consistently superior mixability and consistently incredible taste.
The painstaking quality control and attention to detail that goes into Whey Shake™ ensures that it will vastly outperform every other protein powder on the market. From deliciousness and mixability, to overall health benefits, to exercise performance and muscle growth, Whey Shake™ is guaranteed to be the new, unbeatable gold standard.
Specific References
upc

810007540986
You have enough to worry about without wondering if you re-ordered your protein every month. Put your health first and your mind at ease with our new Subscribe N' Save feature that saves you time by automatically receiving your protein and/or supplements direct to your doorstep at your desired frequency! No need to re-order!
Subscribe N' Save 10%!
From
Reduction
$0.00 *
-10%
* prices without taxes
* based on the total of your subscriptions