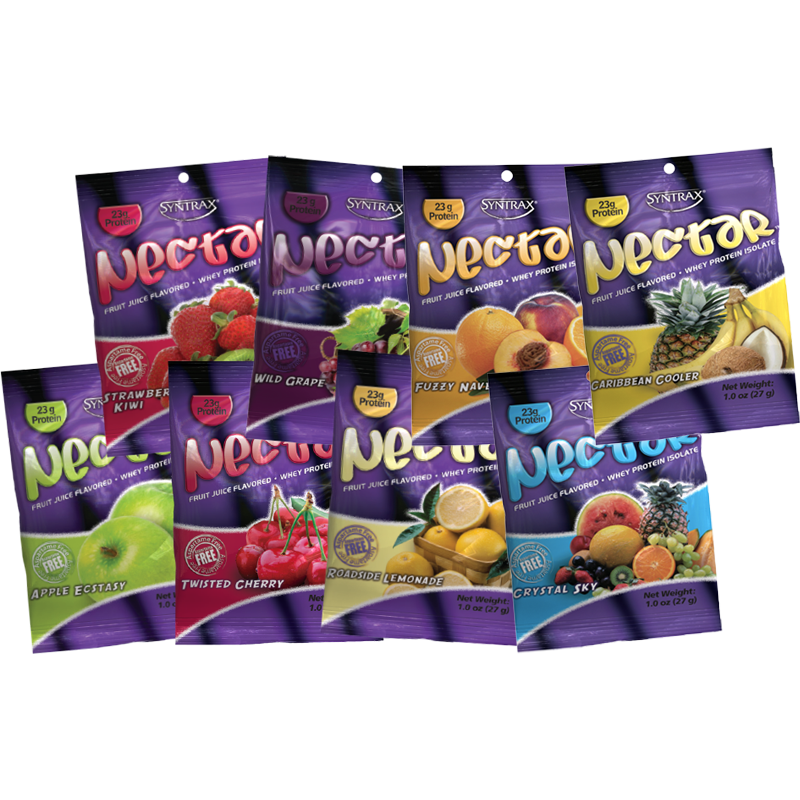  
Performance & Preservation Kit 2
40 Nectar Grab N' Go Packets
Autoship Subscription
2 months supply. Billed and shipped every 2 months.*
Choose between our delicious, sport drink-inspired Fruit Pack or our delectable dessert-inspired Sweets Pack:
Our Fruit Pack contains 5 packets of the following 8 flavors**:
Apple Ecstasy, Caribbean Cooler, Crystal Sky, Fuzzy Navel, Roadside Lemonade, Strawberry Kiwi, Twisted Cherry and Wild Grape.
Our Sweets Pack contains 10 packets of the following 4 flavors**:
Chocolate Truffle, Double Stuffed Cookie, Strawberry Mousse and Vanilla Bean Torte.
* Changes or cancellations must be made 30 days in advance via the "My Subscriptions" link at the top of the page when logged in.
** Due to supply complications caused by COVID-19 some flavors listed above may be out of stock. If this occurs then we will replace it with another flavor so that you still receive 40 packets.
Subscribe and save time by automatically receiving your order at the desired frequency! No need to re-order!